Number of Homeless Students Soars
Homelessness among students enrolled in schools from kindergarten through 12th grade has increased 70 percent over the last decade.
By Lauren Camera, Education Reporter Feb. 21, 2019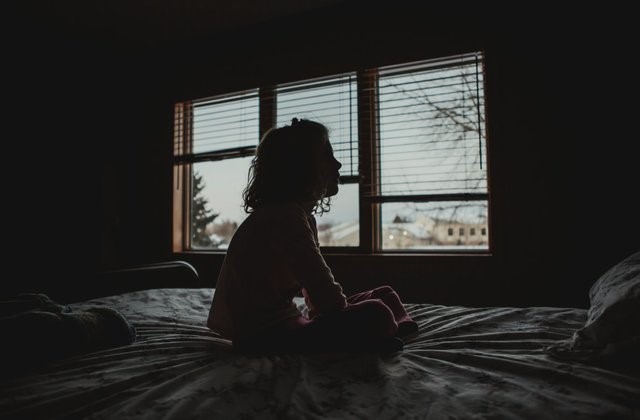 Unaccompanied youth make up 10 percent or more of the homeless student population in 28 states, according to report by the National Center for Homeless Education (GETTY STOCK IMAGES)
THE NUMBER OF STUDENTS in kindergarten through the 12th grade who are homeless has increased by 70 percent over the last decade, according to new federal data that also suggests it shows no signs of slowing.
The report, published this month by the National Center for Homeless Education, housed at the University of North Carolina at Greensboro, provides a three-year snapshot of homeless from the 2014-15 school year through the 2016-17 school year using federal data reported annually to the Department of Education by states.
Over the three-year span, the number of enrolled students reported as experiencing homelessness at some point increased 7 percent, from 1.26 million students in the 2014-15 school year to 1.36 million students in the 2016-17 school year. Nine states tallied increases of upward of 20 percent over the last three years, and 20 states reported a growth in their homeless student populations of 10 percent or more.
The report does not weigh in on reasons for the continued increase in homelessness among students, but it does note certain student subgroups that experienced the most marked increases: The change in the unaccompanied homeless youth subgroup was the most extreme, with an increase of 25 percent. According to the report, unaccompanied youth make up 10 percent or more of the homeless student population in 28 states, up from 20 states in the previous school year.
Students who are still learning English now account for 16 percent of all students in homeless situations. That figure was a 19 percent jump from three years earlier, and students with a disability saw an increase of 14 percent. Notably, only 13 percent of all K-12 students have a disability, but nearly two-thirds of states reported students with disabilities account for 20 percent or more of their homeless students.
Homeless students are often described as "hidden in plain sight" or a largely invisible student population, as only a small percent utilize shelters or live on the street.
Indeed, the report found that 76 percent of homeless students said that they "share housing," or live with others because of a loss of housing or other financial reason. Fourteen percent resided in shelters, 6 percent had a primary nighttime residence of hotels or motels and 4 percent were identified as "unsheltered." Notably, the use of hotels and motels increased by 10 percent, continuing a trend seen in past versions of the report.
The report also highlights a link between homelessness and poor academic outcomes, finding that 64 percent of homeless students graduated in the 2016-17 school year – 13 percentage points below other low-income students and 20 percentage points below all students.